This is where you can find my custom mission ideas, For now I will only have images, a bit of info, and a list showing how to complete the mission, Enjoy!
Mission 38:Garganpia Discovery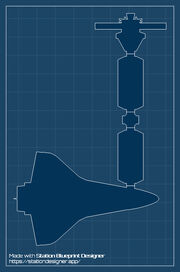 Locate and go to the Gar waypoint.
Dock with Garganpia.
Stop the spin of the space station.
Refuel the Orion Spacecraft.
Refuel the Space Shuttle.
Undock the spacecraft.
Return to HOM.
Sucsessfully splash down on HOM.
Mission 39:Shuttle return
This mission unlocks Garganpia in sandbox.
Send a spacecraft back to Garganpia.
Dock with Garganpia.
Undock the Space Shuttle.
Undock from Garganpia then dock to the Space Shuttle.
Fly the Space Shuttle to the STA.
Seperate from the Space Shuttle.
Switch to the Space Shuttle to dock it with STA.
Switch back to the other vessel to bring it to HOM.
Reenter the spacecraft and splash down on HOM.
Community content is available under
CC-BY-SA
unless otherwise noted.