Now we have inventorized all resources gathered by merging CCSA with us we can go and start real stuff! For better research we need to get better space stations. A research station in use now is the ADS. But the design from Nooleus is a flawed one!
Problems
The ADS looks like this now.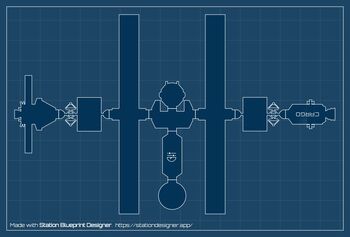 It may seem not too bad, but when looking at the details, you will see problems. The biggest two:
We honestly wonder how people can live in this thing. Even how people get in there. The ADS was good as it was back when it just consisted of the core and the sensor wings...
But for our future we need to expand this anyway so we can finally solve the problems!
Solution
Our designers came up with a station design which will change the ADS completely. The blueprint is at the right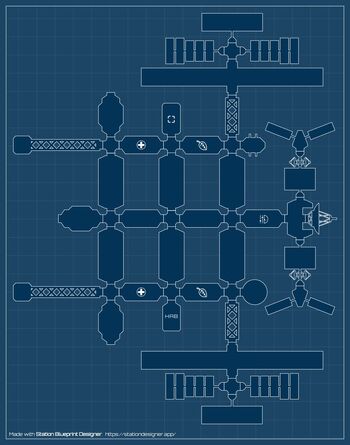 We wanted to keep the computer and the sensors because they work excellent. But the manned part of the station has changed completely.
Features
Garden for testing plant growth in space
Planning
We have planned to start construcion on May 27, 2019. At that date the maintenance on the ISS should be completed. Constructing will be hard because of the frequent use of heavy parts, so we have planned it so that we have enough time to launch those heavy parts. But of course, some parts are already there.
Construction will take around 1 or 2 weeks.
Community content is available under
CC-BY-SA
unless otherwise noted.