Overview
These are just ideas for real-life and fictional probes. Has nothing to do with game wiki.
Probes
JUNO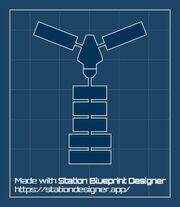 The JUNO, or
JU
piter
N
​​​​​ear-Polar 
O
rbiter, is a probe designed by the United States of America to explore Jovian phenomenon.
https://en.wikipedia.org/wiki/Juno_(spacecraft)#/media/File:Juno_spacecraft_model_1.png
Voyager 1/2
The Voyager space probes are 2 interplanetary probes developed by the Jet Propulsion Laboratory designed to take advantage of a particular alignment that will allow them to visit all outer planets (Jupiter, Saturn, Uranus, and Neptune or [ANALOGUES] GOL, YEL, BLU, and KAT, respectively). Voyager 2 had a slower velocity and an almost straight angle, so it visited all planets. However, Voyager 1 had a higher angle so it went up, just visiting Jupiter and Saturn, and was positioned high up. (This allowed it to take a picture of all the planets, as in the 
Solar System Family Portrait
 and 
Pale Blue Dot
 photographs.)
https://en.wikipedia.org/wiki/Voyager_program#/media/File:Voyager_Probe.stl
Pioneer 11/Pioneer G
The Pioneer 11 was launched by NASA to study the asteroid belt, the environment around Jupiter and Saturn, the solar wind, and cosmic rays.
https://en.wikipedia.org/wiki/Pioneer_11
Community content is available under
CC-BY-SA
unless otherwise noted.