¤ Please scroll down to see all the photos of the construction of Station Technologic (TEC) ¤
---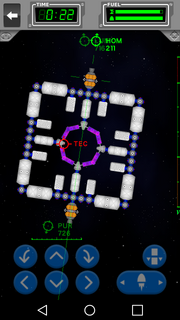 Technologic Station (TEC)
Technological breakthroughs don't just have to happen on HOM. Now, with everything we know about outer space (which is just scratching the surface), we can take technology even further. Space used to be a place where we conducted experiments, now, we actually perform the complex process of manufacturing advanced computer microchips in zero-gravity.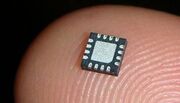 In fact, some people say that Technologic Station (TEC) actually looks like a computer chip.

~Guidelines: Each space agency agrees to...
Add about 5 to 10 modules to the space station, in any location and configuration they choose.
Try to finish your work within 48-72 hours and return for updating this blog. Thanks!
---
<tabber>Phase 0: The Beginning by ISAAC Organization=
---
Community content is available under
CC-BY-SA
unless otherwise noted.