The team at Centauri Spaceworks has been busy updating the Station Blueprint Designer app with new features since its initial release.
Themeing
There were some tricks going on as the app got dressed in a new Halloween themed costume.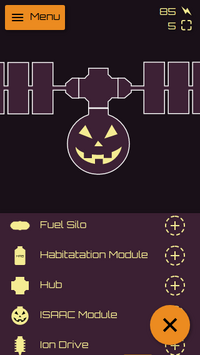 Snapping
Snapping also had a small improvement. Now snapped docking ports are indicated by a circle with a ring around it instead of just changing color. This should make it easier to identify when a docking port is snapped.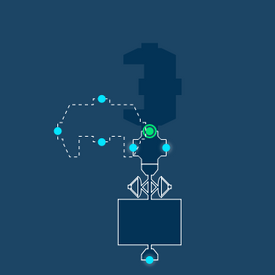 Discord Server
There is now also a Discord server if you want to share your creations, post suggestions, be a tester, etc.
New URL
The biggest news is that the app also got a new URL: https://stationdesigner.app/ . The new URL and hosting service should make for better looking tweets and easier indexing on search engines.
Future Features
Support for running the app offline
Categories for parts
Including custom parts such as the 3-way hub and paint shop.
Ability for users to add their own custom parts.
Community content is available under
CC-BY-SA
unless otherwise noted.