SHAX: Gerhana is Progressing Well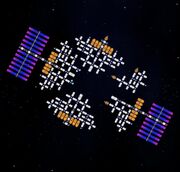 Despite a slight delay of Purnama Alpha, Angkasa-X (AX) is constructing Gerhana station and is already taking shape as in it's concept which is still unpublished. The station currently has 299 modules in the assembly area, exceeding Angkasa-X's largest space habitat, Kulat that has 288 modules including 24 docked space ships.
The unique feature of the station is the rounded habitable section. Organic design is a challange in the rigid modular architecture of the space station parts but space architects at Space Habitat department (SHAX) is trying to change that by experimenting with new organic station design concepts.
AXIL Unveils Kaliper III Concept
Interplanetary Lab department (AXIL) is making move to revive Kaliper mission by retrieving the lost datas from WannaFry virus attack. With the help from station designers at SHAX, AXIL is also designing a new concept for Kaliper III, incase if they failed to revive the previous two Kaliper probes which were lost at ENC and GOL.
The Kaliper III concept is featuring compact vessel and improved manouvering stability.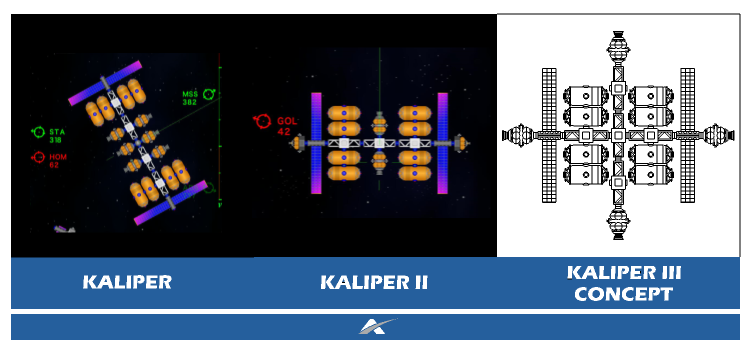 Angkasa-X Ground Base and Space Map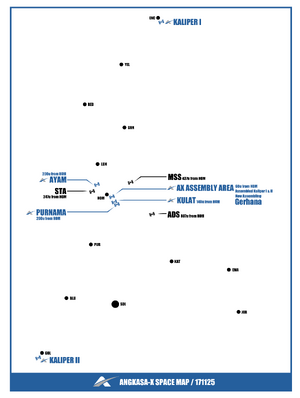 Besides the news from SHAX and AXIL, Angkasa-X has also released a space map that shows the current location of probes and stations launched by AX. Most stations are located very close within 200 units from HOM while Kaliper probes are stranded at the edge of the SOL system.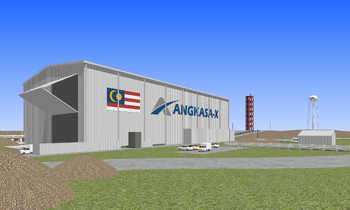 Community content is available under
CC-BY-SA
unless otherwise noted.