Recently, on July 29th, I decided to build space bases. I have built bases on LUN, PUR, BLU, RED, and JOR.
LUN base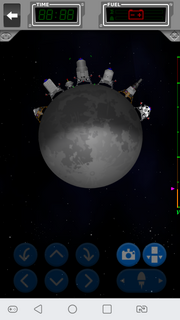 The first of the my bases is one built in LUN. This base is composed of: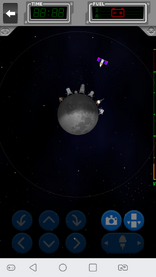 The Orlets-1 Survey Satellite launched in Mission 8 was adapted to improve communications for the people in the base.
PUR base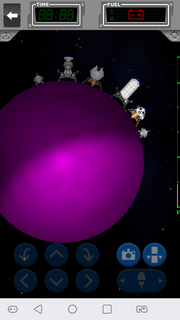 The second base I built is in PUR, as it is the second closest astronomical body to 
HOM
. This base is composed of:
Control Room attached to LK Lander Legs
Pod attached to Lunar Module Descent
Two Seismometer Experiments
BLU base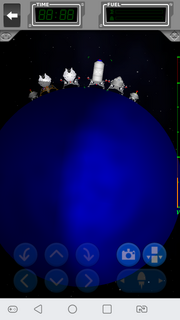 This is the third base, built on BLU. I decided not to add many modules because of its strong gravitational pull. It's composed of:
Two pods, each attached to a Lunar Module Descent and LK Lander Legs
Two Seismometer Experiments
Oxygen Garden attached to LK Lander Legs
Crew Capsule attached to Tug Module which is attached to the LK Lander Legs
RED base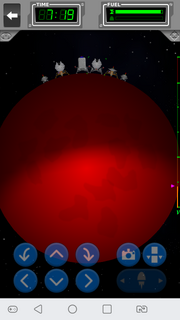 My fourth base, built in RED, is composed of:
Two Seismometer Experiments
Two pods, each attached to Lunar Module Descent and LK Lander Legs
Cargo Hold attached to LK Lander Legs
Atmospheric Probe attached to Lunar Module Descent
JOR base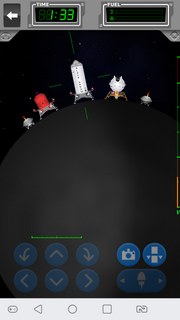 My fifth base is located on JOR, and I decided not to add many modules because of its far distance. It is composed of:
Crew Capsule + Black Arrow 2nd Stage + LK Lander Legs combo
Habitation Module (red in color due to overheating glitch) attached to LK Lander Legs
Pod attached to Lunar Module Descent
Two Seismometer Experiments