Overview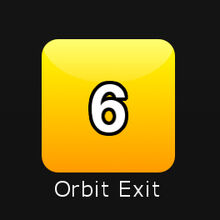 In Tutorial 6, named Orbit Exit, the player is trained to use a spacecraft's main engine to leave HOM's orbit with a training craft.
This is one of the most basic tutorials - all the player has to do is hold down the thrust button until the craft reaches escape velocity.
Trivia
You can reach LUN by aiming correctly at the escape burn.