We're Getting Mutants in the MCU - The Loop
Play Sound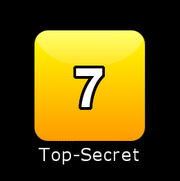 Mission 7, named Top-Secret, is a "top-secret" mission, and the first mission that is military in nature. In this mission you must launch an Explosive Module, dock with an enemy satellite and then destroy it.
Walkthrough:
https://www.youtube.com/watch?v=FSKrOIfqBqU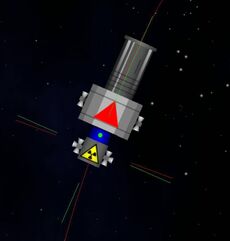 Objectives
| Award | Cost | Time | Checkpoints |
| --- | --- | --- | --- |
| Gold | < $6,000,000 | < 2m 50s | No |
| Silver | < $10,000,000 | < 3m 20s | Yes or no |
| Bronze | < $20,000,000 | < 15m | Yes or no |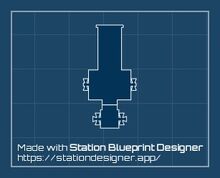 Dock with enemy spy satellite.
Destroy the satellite.
Budget: $20,000,000
Max time: 15:00
Briefing
---T-O-P---S-E-C-R-E-T---
This is a top secret mission to be carried out on behalf of the military. An evil foreign power has launched a spy satellite which is deemed to be a threat to global peace.
The military has decided to launch a secret mission to destroy this satellite. A special explosive payload has been added for this mission.
Launch it into orbit, dock with the enemy satellite, and detonate the payload. You will find the enemy satellite in a low orbit.
---T-O-P---S-E-C-R-E-T---
Trivia
Interestingly enough, the spy satellite looks like a grey Space Telescope, only with an added red triangle.
This mission unlocks the Explosive Module, the Long March 1st Stage , the Ariane 5 First Stage and its boosters for use in the Sandbox.
No specific nation state is referenced in this mission.
The telescope can be used for rotation in the mission, but it has atrociously low fuel, at about 4.5 taps of the rotational thrusters.
The satellite has enough fuel to be de-orbited, although you will not be able to complete the mission.