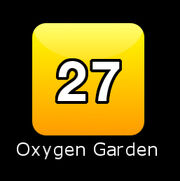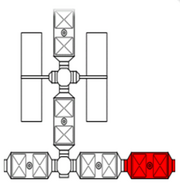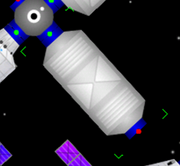 Mission 27, named Oxygen Garden requires the user to dock an oxygen garden to STA.
Once in orbit head to STA, dock the oxygen garden, connect electricity and open its interior hatch. This should provide you with a Silver or Gold Award if done successfully. If not, try again.
A walkthrough for this mission can be found here.
Objectives
| Award | Cost | Time | Checkpoints |
| --- | --- | --- | --- |
| Gold | < $10,825,000 | < 3m 10s | No |
| Silver | < $15,000,000 | < 10m | Yes |
| Bronze | < $20,000,000 | < 20m | Yes |
Dock the Oxygen Garden module
Connect to station power
Open the interior door
Budget: $20,000,000
Max time: 20m
---