We're Getting Mutants in the MCU - The Loop
Play Sound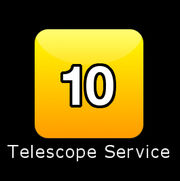 In Mission 10, named Telescope Service, you have to launch a Refuel Module into orbit and dock it with the Space Telescope to refill its thruster propellant.
Walkthrough:
https://www.youtube.com/watch?v=8FWyVKqQISw
Objectives
| Award | Cost | Time | Checkpoints |
| --- | --- | --- | --- |
| Gold | < $7,500,000 | < 4m | No |
| Silver | < $10,000,000 | < 10m | Yes or no |
| Bronze | < $20,000,000 | < 15m | Yes or no |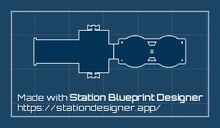 Dock a Refuel Module with the Space Telescope
Refuel the Telescope
Undock the Refuel Module
Point the Telescope outward into space
Budget: $20,000,000
Max time: 15:00
Briefing
The Space Telescope is running dangerously low on thruster propellant. If not replenished soon, our science team will lose the ability to point the instrument.
insert image
Launch a Refuel Module into orbit. Once in orbit, dock the Refuel Module with the Telescope.
Tip. It is easier to dock with the Telescope when it is horizontal — it should have just enough fuel remaining to allow you to rotate it through 90 degrees.
Once docked, select the Telescope, switch to the fuel view, open the fuel valve between the two and set the Telescope's thruster propellant pump running.
Once the Telescope has finished refueling, close the fuel valve and jettison the module Point the telescope back out into space to complete the mission.
Tips
The mission briefing states that its easier to dock it when sideways; it should have enough fuel left to turn it sideways.
Trivia