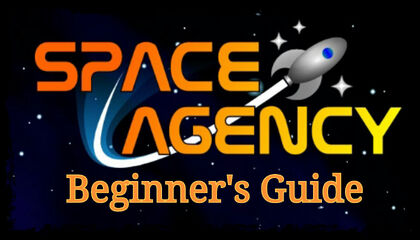 Welcome
Welcome to the Space Agency Wiki! This is a beginners guide on how to navigate and use the wiki. If you were looking for a guide to the game itself, see the in-game Tutorials
For languages other than English, use the Translator button located on the top left corner of each page.
Getting Started
Before getting started, please read and understand the Rules that the community has agreed to.
The Space Agency Wiki aims to achieve maximum user satisfaction and prioritizes it over anything else.
Don't be overwhelmed! This page is designed to be a tutorial page so once you learn how to use the wiki, feel free to experiment. You can undo an edit on any page by going to its History. Click the arrow next to Edit -> History.
Here are some tips for getting started on the wiki:
Use the search bar at the top of the page to navigate or see All Pages. If your looking for information on a specific planet, rocket or part, this is the place to go!
Share images in the Photo Gallery. This includes both in game and family-friendly images.
Create a profile and upload blogs. See Profile and Blogs below.
Say hello in Live! Chat.
Join our Discord server!
Most importantly, have fun!
Links
You will see links throughout the wiki, highlighted in yellow. Clicking on them will take you to a page with more information. If a link is red, that means its broken and does not lead anywhere. Remember, you can open the links into a new tab or window to keep this page open.
Profile
If you open a new tab of the Wiki and do have a Fandom account, hover over the icon right of the search bar in the top white bar. There should be a drop-down list. Click View Profile to access your profile. Any information you want to put about yourself can be put here. If you see something you like, you can press edit and copy the source code to your page to play with it. This page is good for initial impressions, so a sharp, original profile will help get you on the map.
Message Wall
Everyone has one, and if you want to start a conversation about almost anything, find the user through a comment or your own message wall, head to their wall and post a message.
Blogs
This is where you can post your own stations, mission updates, or role plays. These are some of the most used types of media here on the wiki, so don't forget to check them at recent blog posts. Do remember that it's preferable for said posts to be related to space somehow.
Moderators/Admins
Community content is available under
CC-BY-SA
unless otherwise noted.